Today there are three things I'm happy about! (Really there are more, but for the sake of good blogging...there is only three.)
1) Haley finally got the boot. I feel vindicated because Gina went home last week.
2) I get to eat Mexican food today for lunch...it's my going away lunch and I love, love, love salsa verde.
3) Shelly and I set up the webcams last night.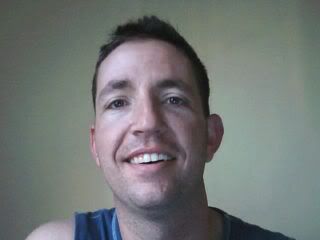 This is me this morning in my favorite place these days...on the couch with laptop on my...well...my lap.
We are using MSN Messenger for our webcam video calls.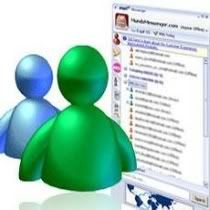 You can download this for free
HERE!
Webcams are pretty cheap and you look really funny on them.
My Messenger name is: broadcast_this
If you'd like to chat, or web chat...add me to your list of friends.
PS...Don't be scared! It is really easy to get a Messenger account and set up a webcam. And you don't need a webcam to use Messenger.