It's my own fault...I didn't vote. I wanted to, but I thought surely, my pics were safe.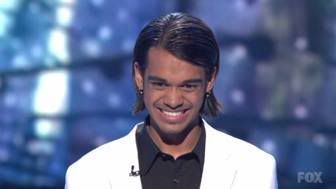 We all should know by now...this guy isn't going anywhere, anytime soon. Even if he does wear jackets tailored for his dad.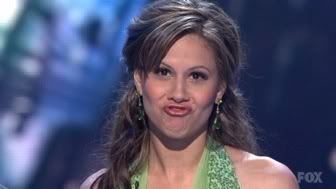 But
REALLY?
Haley...this talentless, McPhee look-alike is still in.
I knew as soon as I saw her awful hair, it could be lights out for Gina. Plus, she talked back to Simon. That is a big AI 'no-no!'
I guess I finally have to start voting. I'm not sure how much taunting I can take from my family as all of my favorites get voted off and theirs are still on. BTW Jordin Sparks is quickly becoming the industry's underdog favorite.