Once again, just like the fellas...half of them were really good, and the other half are
WAY
out of their league. I really think it will be very easy for America to vote off singers all the way down to around Top 8-ish. Side note: I only have a few more of these posts to make, because when I get to Iraq, AFN airs the show a day late...
So the show...It seems the girls who are really good, are humble...and the girls who are not so good, but really hot...are on ego-trips. There were a ton of price-less expressions after Simon told girl after girl, "That was not good!" You know...I love to have a few drinks and go to a karaoke bar and sing like I know what I'm doing...the problem is...I'm not a very good singer, rather, I have a good time and hope I'm entertaining, and hope those watching had a good time. Not the case for three of the girls last night.
Haley
,
Aliana
, and
Antonella
ALL SUCKED and had sour puss faces after the judges told them so.
My girl LaKisha was hot, but not as much as last week. She took her midnight train to Georgia. Melinda came out and sang My Funny Valentine...a song Const sang a few seasons back...However, Melinda's version once again...top 10 material of all performances. Not much of a change from last week's Top 4, or Bottom 2. OBTW...Jodin Sparks sang Reflections, by Chris V's girlfriend....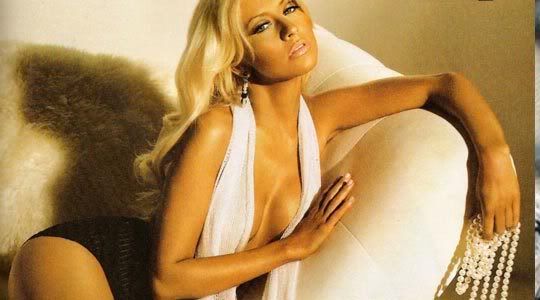 HERE IS MY TOP 4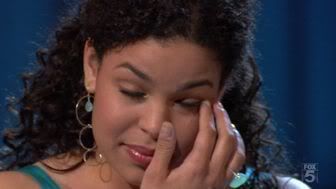 My juicy favorite Gina...comes in a close 5th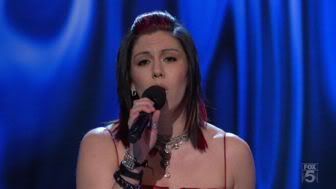 YOU SHOULD BE SAYING GOODBYE TO: (however, vote for the worst will keep the 1st in)
Lastly...for the ladies who read...Check out this up and coming AFN Idol: