WOW! The show started off with
someone
who really wanted to win this competition, rather than not get kicked off. In general, the girls have more talent than the dudes this year, but it still is ALMOST
any one's
game. Of the guys and girls that really can sing...about four-fellows and five-
foxxys
...the competition is pretty even. Well...
almost
even. Simon said after the last performance of the night...which just might be my second favorite ever...right behind Kelly
Clarkson's
, "Natural Women," "...I'm almost tempted to tell the remaining 23 here tonight to pack your bags and buy a plane ticket.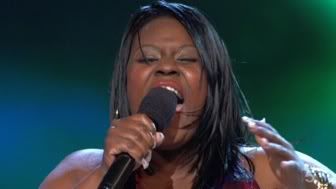 My girl..
LaKisha
Jones was out of control last night...NO ONE WAS EVEN CLOSE. Put her in a competition with ALL of the former Idol winners and I think she'd come in a close second to this girl...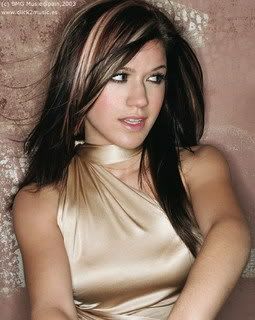 In third place in my dream world...would be
Dreamgirls
stand out...
Jennifer Hudson
So...I'm short on time...I have a
huge test
this morning...fingers crossed...here is my run-down from last night's show. Mind you there is a huge gap between first and second with the
ladyhumps
.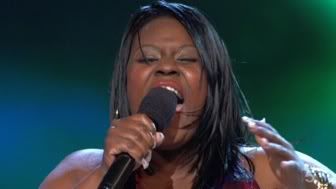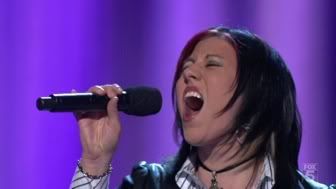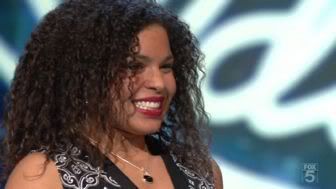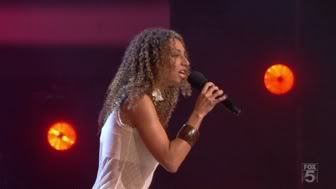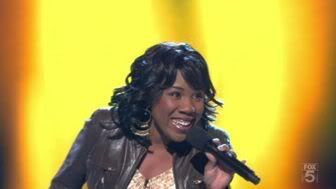 Going home tonight:
Antonella

Barba
,
Amy Krebs,
Paul Kim,
and
Rudy Cardenas
.
If you want to learn more about the
dark side
of American Idol check out
DialIdol
and
VoteForTheWorst

.